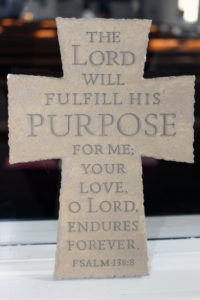 WORSHIP
There are numerous regular opportunities for persons to gather together to worship.  Each Sunday, there are three worship services: 8:15 am (traditional), 9:30 am (contemporary), and 11:00 am (traditional).  There are also occasionally services on Sunday evening, and other special days (like the Wednesdays in Lent, Thanksgiving and Christmas Eve, etc.).  See the calendar for the worship services scheduled this month.
CHRISTIAN EDUCATION AND FORMATION
We have Christian education opportunities available for all ages.  Each Sunday, we have Sunday School classes available for all ages, including adults.  We have a Wednesday night children's ministry titled "Friends Club" that runs from September to May.  [Click Here to visit the Friend's Club Facebook page.]  And we have a ministry for Junior and Senior High youth titled "YO," which stands for Youth Outreach.  There are also Bible studies for youth and adults, prayer groups, book clubs, and men's and women's ministries.  There is also the summer camp programs for children and youth at our four conference camps: Carson-Simpson, Gretna Glenn, Innabah, and Pocono Plateau.  We also have a summer Vacation Bible School program each year.  See the newsletter for information about each group, and whom to contact to attend, or to get more information.
CARING
In addition to the visits of our two pastors, we have lay persons who provide care.  We also have a group called "Helping Hands" that strives to help people with whatever needs they might have (rides to a doctor's appointment, yard work, etc.).
MISSION WORK
We have a significant number of things we do each week, month, and year to share Christ's love with others.  A sample of those items include:
Compassion International (supporting 13 children)
UMCOR (The United Methodist Committee on Relief, and its work in disaster relief, and the "Imagine No Malaria" campaign)
ERA (The Emergency Relief Association, a local food cupboard)
Red Bird Mission (a relief agency and mission site in the Appalachia mountains of Kentucky)
The Mandaree School (a Native American school in North Dakota)
Amish Market Ministry (distributing food donated by the Amish Market each week to those in various homeless camps in the area)
Homeless Shelters (various ministries supplying needed items to those living in shelters in our area)
Congo Mission (working with the ministries of the United Methodist Church in the annual conference of the Democratic Republic of the Congo)
Thanksgiving food baskets (given to needy persons around our area at Thanksgiving)
Ad Prema School (sending school supplies to children)
Numerous other mission projects through the Homeless Network, local contacts, the Eastern PA Conference, and the United Methodist Church